With over 17,000 islands, Indonesia has become the epitome for exotic trips and picture-perfect vacations. And even though it is difficult to decide only on one place to visit, tourists around the world have clearly made their choice. Located between Java to the west and Lombok to the east, Bali has made a name for itself among traveling people with welcoming people, exotic surroundings, and amazing food.
So, if you are thinking about your next fantastic vacation location, take a look at some of the reasons why you should visit Bali, and by the end of this article it just might end up at the top of your list.
Stunning Beaches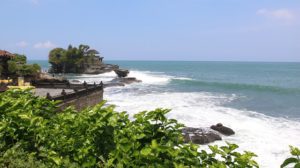 Pictures simply do not do them justice. Sunrise, noon, or sunset, Bali offers some of the most spectacular beaches in the entire world. And one of the coolest things about them is that there is a beach for every mood. You can choose between relaxing all day at sandy, white beaches or if you are feeling a bit energetic there is always diving and other extreme sports to be experienced. Get to know different people at Kuta beach, or have a taste of the luxurious life at Nusa Dua neighborhood.
The Welcoming Balinese
Are you in need of warm and friendly people? Do you want to feel appreciated and accepted? If so, then you absolutely have to visit Bali and meet their locals who will show you the best hospitality you have ever seen.
Everyone Is An Artist
If there is an opportunity, a Balinese will create art.
This means that you will find something interesting in every corner. From murals and galleries to traditional art and handmade knick-knacks, but also dancing, playing, and singing, Balinese will fascinate you with their creativity and strong artistic sense.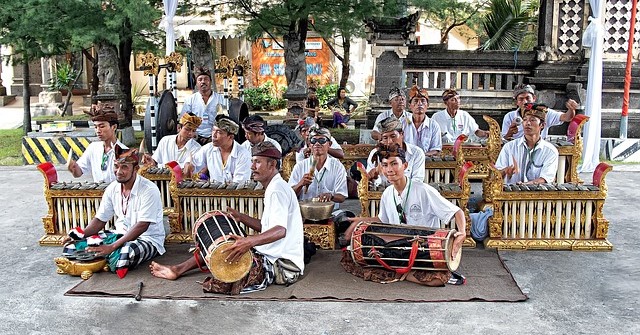 Cuisine Like No Other
Being blessed with rich soil has proved quite useful for Bali's tourism. Tasty food combined with extraordinary recipes has made Bali into a heaven on Earth for international chefs who regularly come here to learn new tricks. Moreover, traditional dishes are not reserved only for fancy restaurants. You can taste these dishes even on the street. What is more, Bali doesn't lack international cuisine, so if you are in the mood for Indian, French, or Mexican food, you will be thrilled with the choice.
Thrilling Cultural Scene
There is more to Bali than beautiful beaches and folk art. The Balinese give an enormous amount of respect to their cultural heritage and you can see that by numerous celebrations and ceremonies that are held throughout the year. One such celebration is called Omed-Omedan kissing festival, but there is also the monster parade that the tourists are welcome to watch.