When traveling through Europe, it is easy to get overly excited and only visit the capital cities of a handful of countries. One may even venture off course a bit to visit the second-biggest city or a moderately-known mountain range. However, this piece is for those that want to avoid the biggest tourist crowds and enjoy the culture and the spirit of the European countries they plan to visit. Thanks to the Internet, people can find such precious places easily just like it is easy to find offers similar to Coral Casino Bonus online. When it comes to Europe's hidden gems, they may be easier to access than you think.
Cuenca, Spain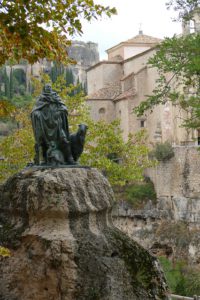 Most people would go to Madrid, but this is your opportunity to truly enjoy the beauty of Spanish architecture. If you are still keen on visiting Madrid as well, or you simply wish to take a quick look at Cuenca, you can do this with no issues – it takes about an hour by speed rail to get from one place to the other.
What is there to see in Cuenca? A multitude of churches, museums, palaces, and the world-famous Hanging Houses, a.k.a. Las Casas Colgadas (to be fair, that is just the name of the houses that have withstood the test of time). The Hanging Houses are homes with their origin shrouded in mystery, though they have been documented since the 15th century. They have been used as individual homes, restaurants, and council homes, but their most impressive feature is that they look like they are coming straight from the rocks surrounding them.
Bamberg, Germany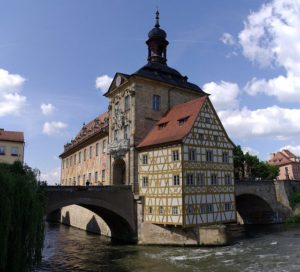 Whoever visits Germany has to make a stop and try their variety of beers.
Bamberg is a town with a rich history, a large part that is entirely a UNESCO World Heritage Site, and seven hills crowned with seven churches, which, you have to admit, sounds like something from a German fairy tale.
The Franconian Rome boasts the Bamberg Cathedral, built in 1237, and several bishop residences, including the castle Altenburg, which now has a restaurant. You can find Bamberg in Franconia and the efficient German rail system will make sure you get there in practically no time.
Bruges, Belgium
Immortalized on the big screen with the movie In Bruges, starring Colin Farrell and Brendan Gleeson, Bruges was once of the most important cities in the world, at least commercially speaking. You will find a plethora of museums here, including the famous Gruuthusemuseum, the Archeological Museum, Museum of Folklore, and even a few non-municipal museums, like Choco-Story (Belgian chocolate has always been to die for).
Mantua, Italy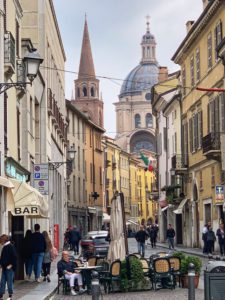 Mantua can be found in the Lombardy region and it is easily accessible from several of Italy's major cities. Why should you visit it?
First of all, foreign tourists don't go there often, though Italians from other areas love to visit.
Secondly, the architecture is amazing and has an interesting history, like the Teatro Bibiena di Mantova, a magnificent theatre that still operates as such, while also serving as a museum of sorts. It was here that Mozart played a concert when he was thirteen.
It is also an amazing base camp to explore the entire Lombardy region.
Alonnisos, Greece
Alonissos is a part of the Sporades, an archipelago in Greece. These islands can be very popular with tourists, but the charm of Alonnisos stems from the fact that it is one of the less developed islands. It is the perfect place to reconnect with nature as seen on a postcard – the clear blue skies, the magnificent ocean, and the green. Artists are bound to get inspired here.