Traveling to exotic destinations has always been a sign of luxury and great wealth. But that isn't the case. Going to almost any place can be made into an expensive event if one wants it to be so. On the other hand, if you stay away from expensive hotels, restaurants, and shops, and remember to book your ticket on time, your trip can turn out to be very affordable.
That is why we have compiled a list of top exotic destinations that you can visit without being left penniless.
Thailand
The first thing is first. If you want to save money, keep away from Bangkok when making reservations. Rest assured that Thailand has plenty of other places where you can book your lodgings. Of course, Bangkok is worth the visit, but in places like Khao Phing Kan, you can find cheaper apartments but also go on a tour where you can get close to a tiger.

India
A land of so much history, incredible people, and amazing food, also has some of the cheapest accommodations in the world. Amazing architecture and fantastic monuments with breathtaking stories behind them will show you an entirely different culture where a whole year simply isn't enough to feel like you have seen it all.
Peru
Another country on our list for history buffs. Many years ago, one of the greatest civilizations has built their Inca empire in what we today know as Peru. Although seeing Machu Picchu can be a bit rough on your wallet, it is totally worth it. Besides, you can also use the rest of your time to visit budget-friendly beaches made for surfing fans.

Malaysia
Making necessary budget modifications, like avoiding expensive airline companies and luxury hotels, could grant you a longer stay in Kuala Lumpur. From there you can visit thing like the Batu Caves. Make sure to be respectful of the country and the people around you, no matter where you are traveling to. Sometimes we need to educate ourselves about the ways of the people living in the place that we are traveling to.
The Philippines
If you are a backpacker or someone who likes to see new beaches without spending a lot of money, the Philippines are the place for you. This is an absolute favorite among budget divers but also people who like to spend the day sunbathing while being surrounded with picturesque scenery. Use this opportunity to visit Banaue Rice Terraces, the Moyan volcano, or one of the seven wonders of nature, an underground river called the Puerto Princesa.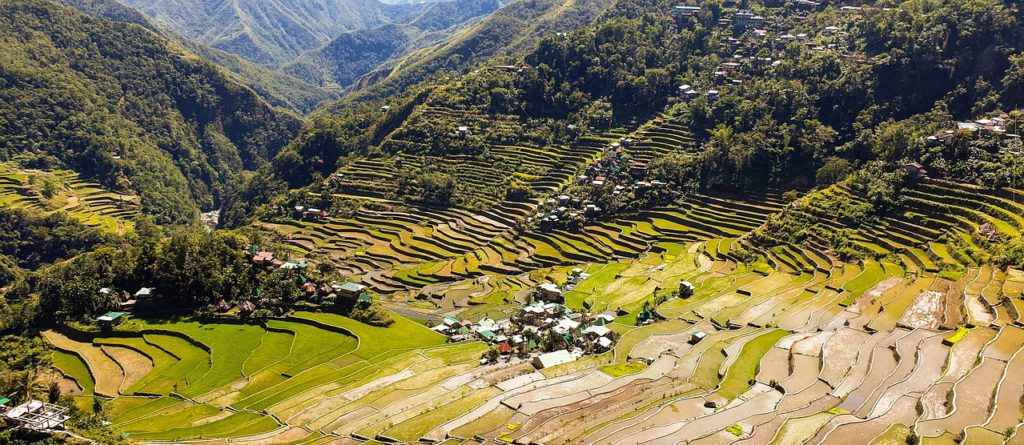 Greece
Unfortunately for Greece but luckily for the broke traveler, the economic collapse has made this country into a heaven on Earth for traveling on a budget. And no matter how much you spend here, you are actually helping the country get back on its feet. So besides enjoying you are also performing a good deed. Moreover, did we forgot to mention that you are actually visiting one of the cradles of European history?