Most of us who do yoga do it in the comfort of our own homes. It's an amazing experience and it helps our physical and mental well-being immensely. But what if you could take it up a notch? Would you go around the world in search for genuine yoga retreats that will allow you to get in touch with yourself and the world around you? Then this is the list for you. Here are 5 yoga places you must visit.
Mysuru, India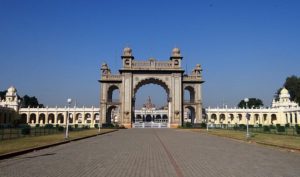 Would you believe that yoga was ever unpopular in India? It wasn't that the practice did not exist here, but it was not something everyone was keen on, especially during the British rule. Krishnamacharya was appointed by the Maharaja in the 1930s to promote the idea of yoga as healthy. Krishnamacharya became the father of modern yoga and there are many places here that practice Ashtanga yoga. You will not only practice the positions but are also going to be amazed by the level of tradition and reverence the practice holds here.
Sedona, Arizona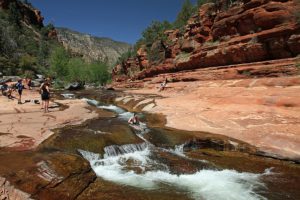 I bet you weren't expecting the US on this list. Sedona is already hailed as a spiritual place in Arizona. You can get your aura read and there are multiple crystal shops, but what we are discussing here is yoga. Every year, barring unfortunate circumstances, the city holds the Sedona Yoga Festival which lasts for three days in March. Yogis from all over the world come together to teach, discuss, and enjoy themselves. This is a great opportunity to learn more about different styles of yoga and the different philosophies surrounding it. If that's not your thing, you can always try out one of many spas and yoga centers.
Hariharalaya, Cambodia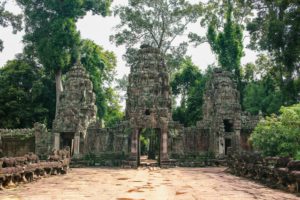 This city, which is over 1,000 years old, is considered to be the Vedic capital of Cambodia. Essentially, you could call it the religious center of Cambodia. It is named after the Hindu deity, Harihara. While most yoga retreats and programs focus on the exercises, you can expect to get a bit more internal here. The retreats in Hariharalaya focus on incorporating yoga into your life and not just treat it as an occasional exercise when you need to center yourself. While you are there, you can learn more about the history and mysticism surrounding Hariharalaya.
Ubud, Bali
Bali has been placed on the bucket list of everyone who has ever seen the movie or read the book that is now the internet joke for stereotypical white American behavior – Eat, Pray, Love. That being said, it has its advantages, one of which is Ubud. You can go all out or try out some humble retreats. Either way, you are not going to regret it.