Unfortunately, the coronavirus outbreak has done a number on the people of the world, so many people had to cancel their vacation plans. However, more and more countries are bouncing back, allowing us to reconsider our holiday options.
While most of us like sitting on our sofas and watching TV streams of some of the greatest football matches, remembering the time when Ronaldinho had some crazy moves, or some of the incredible moments like when Gabriel Okechukwu was picked for the team, I have to say that sometimes, and especially after lockdowns, we should be having more fun outside. There are several active holiday ideas that sound more appealing than ever and I've come up with a few I hope you will get to enjoy. Fair warning: I don't recommend traveling at the time of writing. Many of these options work for a staycation as well.
Snorkeling and Diving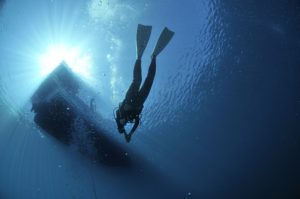 For those that can reach the seaside, snorkeling is an amazing way to get acquainted with the diverse wildlife that exists near the coast. Additionally, this is a great exercise for your muscles and lungs.
Diving is more suited for those that want to explore the bottom of the ocean and have no problems with the deep darkness. Whichever way you decide to go, I must urge you to dive with a buddy. There's safety in numbers.
Yoga Retreats
While yoga does not seem very active at first glance, there are yoga resorts that are going to make you sweat. This is one of the active holiday options that is still running' albeit with precautions like proper social distancing in the outdoors.
I would advise against traveling to visit the yoga retreats in different countries, as, at the time of writing, it is not the best time to be a traveler. See if there are any yoga resorts in our area. If you are out of luck in that regard, but would still like to try it, there is no harm in going to your local park with a few friends.
Hiking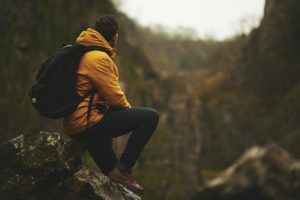 Hiking and trekking are great because the contact with people is minimal, so it is an option worth considering for those looking for an active holiday. Get acquainted with nature, give your legs, lungs, and heart a workout, and complete that challenge you've been putting off.
If you are going on a hiking trip with someone, it would be best if that person was from the same household as you. Make sure you bring snacks and plenty of water. Sturdy footwear is also a must.
Biking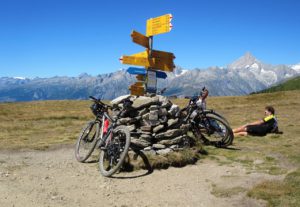 Biking is similar to hiking, in the sense that you get to enjoy the scenery of the countryside. A great way to stay active, it allows you to experience your city, the roads, and hills around it like ever before and it does not take much time when compared to hiking.
The wonderful thing about it is that you don't even need a professional bike to enjoy this active holiday hobby. Any decent bicycle will do, as long as you don't try to take on steep hills.
Photography
When we use the phrase 'active holiday', we usually refer to activities that keep us on the move and help shape our bodies. In truth, active holidays are all holidays where you don't lounge around. That's why I think you will not be surprised when I introduce you to photography.
Photography works in virtually every setting. You can take amazing pictures in the city, in the woods, by the rivers, in the mountains, and even in your home and your back yard. Truly dedicated photographers wait patiently to get the perfect shot and are not afraid to explore the world around them.