People all over the world (including me) love to visit casinos and play casino games. Although my preferred casinos are those that I can access online and in which I can use various promotions such as this kwiff Welcome Offer, many people also like to visit land-based casinos. When it comes to land-based casinos, where would you rather go than to Las Vegas? Now, for a while, I believed that Las Vegas is expensive to visit when you take into account the accommodation, food, and all other expenses. However, if you play your cards right (pun intended) you can end up having a great time by not spending as much as an average visitor does.
Sin City is particularly designed so it takes every single dime out of your pocket. If you've ever seen "Fear and Loathing in Las Vegas" you'll know what I'm talking about.
But we are here to discuss ways that will enable you to have a good time and save our money at the same time.
Starting with…
Avoid Conventions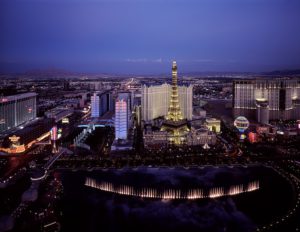 Timing is everything when going to Las Vegas. Finding a cheap room is in certain cases near impossible. But it can be done if you weave through all the hotels and resting places that are offered there.
But the most important thing is to avoid conventions!
As the season of conventions kicks off the price of rooms starts to staggeringly climb upwards. With quick research on the internet you will learn when these conventions are happening and can choose to go there while they are not.
Don't Sleep on the Strip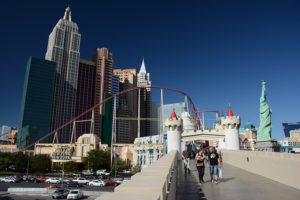 The Las Vegas Strip is probably the most attractive part of the city. Visiting it increases the entire experience of visiting Vegas by tenfold. However, staying there empties your account by tenfold as well.
Don't get me wrong, there are plenty of fabulous places to stay on the Strip. But stying downtown is a lot cheaper. For comparison, the highest accommodation in downtown Las Vegas is $100. But the average accommodation on the Strip goes between $100 and $200.
You Don't Need a Rental Car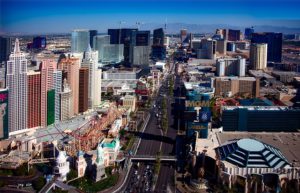 Unlike some other bigger cities, the Las Vegas airport is located only 10 minutes from all the major hotels. Getting a rental car is pointless and is considered as a waste of money.
One can simply take a taxi from the airport to their accommodation. While commuting within the city is available through public transport. If you really want to see some of the sites that Las Vegas provides, there are organized shuttles that can take you there.
Save Up on Drinks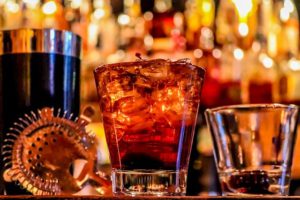 You don't have to spend as much money on drinks that you think.
If you are gambling and let's say you are, there are cocktail waitresses that bring free drinks while you are playing. But remember, be a good customer and tip the waitress if you want her to come back with another round of drinks.
Also, make use of happy hours between 16ha and 19h and also reverse happy hours that start after 22h.
Happy Hour Food
Instead of eating at a restaurant all the time, there are all-you-can-eat brunches all over the place. Stuff yourself and be ready to tackle the whole day. Happy hour food specials and pre-show dinners are also available if you still get hungry during the day and that can offer you an inexpensive grub.