A dessert is supposed to be something sweet that ends a meal on a perfect note. Because of this, people are always trying to push the limits on gastronomy and we end up with more and more elaborate creations. Some of these desserts end up being too extravagant and beyond expensive, so here are 4 priciest desserts in the world. We truly hope you'll get to experience them someday.
Strawberry Arnaud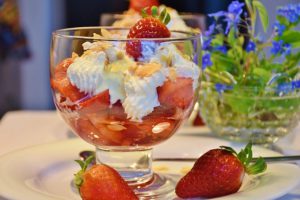 This is an example of a simple dessert getting something beyond a simple upgrade. What was once a plate of strawberries marinaded in a Port Wine Sauce, served over French vanilla ice cream and topped with whipped cream from Arnaud's in New Orleans now also comes with 24-carat golden flakes on it, as well as a real diamond ring, perfect for popping the question. The price without the gold and jewelry is just $9, but the whole package is apparently $1.4 million and we have reason to believe it went even higher.
The Absurdity Sundae
Rarely has the name of a dish so perfectly encapsulated all it stands for. The Absurdity Sundae cannot be acquired by traditional means. The promoters of the ice cream will fly you to Mount Kilimanjaro, where you have to climb it with your guides and the maker of the dish to taste it. It is easily the most expensive banana split in the world, coming out to $60,000 and an adventure to boot. It truly is The Absurdity Sundae.
Frrrozen Haute Chocolate Ice Cream Sundae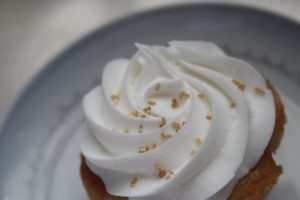 The only dessert on this list that made it into the Guinness Book of World Records, Frrrozen Haute Chocolate Ice Cream Sundae came into being in 2007 in Serendipity 3 in New York City. It is decorated with and served in 23-carat edible gold. The golden goblet is one of the more impressive features of the chocolate dessert, as the base is made of an 18-carat bracelet and 1 carat of white diamonds. The dessert spoon is also made of gold, which may make up for the price of $25,000. The chocolate in question is a very delicate blend of 28 different kinds of cocoa, and the valuables are provided thanks to the partnership with Euphoria New York.
The Golden Phoenix Cupcake
To be fair, there are more expensive desserts that would normally take this spot, but enthusiasts for the exotic tend to agree that the Golden Phoenix Cupcake is a unique and worthwhile experience. It costs $1,000 and can be found in Dubai. Served on a golden plate with a golden spoon, the dessert consists of Amedei Porcelana chocolate and Ugandan vanilla beans, topped with edible gold.