The past few years, Africa has slowly but surely become a tourist hub for visitors from all over the world. Bouncing back from the Ebola outbreak, the African continent rallied and turned the situation around with multiple attractions, fabulous resorts, and amazing natural areas that pose a lot of interest to foreigners.
Back in the day, upon mentioning tourism in Africa, many immediately thought of Safari or Desert trek. This is no longer the case as the tourism industry here has emerged as one of the major economies and contributors to each country individually.
Improved Air Travel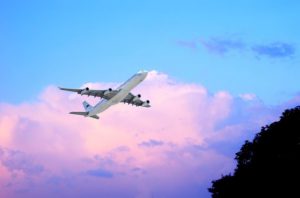 One of the major contributors to the expansion of tourism in Africa is improved air travel. In the past, coming to any country in Africa via transcontinental flight was very expensive. Even traveling between African countries that are close together was unavailable to some.
However, thanks to the Open Skies agreement, called Single African Air Transport, the tickets are now 25% cheaper than before. This allows visitors from other continents to come to Africa whenever they want.
Who Visits Africa?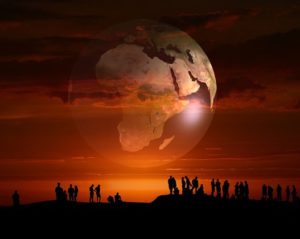 Most of the tourism in Africa comes within. Meaning that the African people were mainly traveling to other neighboring countries for their vacations. However, thanks to the recent improvement and the continent now being accessible to foreigners there are a lot of people coming for the Americas, Europe, and especially the Far East.
The biggest addition to African tourism is visitors from China. The Chinese people are known as the most welcomed travelers as you can see them in almost any country. Now Africa is more accessible to them as certain countries have made it much easier for the people of China to come in and spend a good time there.
Which Counties are the Most Popular Ones?
You actually can't single out a particular country when it comes to tourism in Africa. South Africa, perhaps, is the most widely visited country with tourists coming from both the continent and away. Cape Town, in particular, is the most sought for destination as it accounts for 25% of the entire country's tourism.
Morocco is also a popular destination for foreign tourists. Much of the visitors that go there come from Spain or Europe, due to its proximity. Kenya is more known for domestic travel or African tourists that come from neighboring countries, but they have also seen an increase of Chinese tourists in recent years. Rwanda is a country known for its natural beauties and currently attracts visitors who prefer culture travel and nature tourism. Seychelles is a country that relies heavily on tourism as it accounts for more than half of its GDP. Finally, Mozambique turned things around after a civil war and became a known tourist spot second only to South Africa.